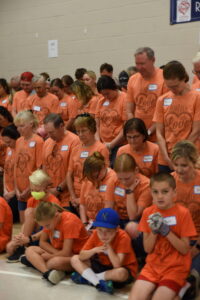 Over the last several years, a growing desire in the hearts of Christians in Norfolk has been to come together with other Believers to do something intentional and meaningful as the larger Body of Christ.

To Norfolk With Love is designed to do just that.

TNWL is an annual community-wide day of service where followers of Jesus from every denomination and creed join together to serve side-by-side to demonstrate the love of Christ to our city of Norfolk, Nebraska. Our dream is that as we momentarily lay down some of our differences and take up service projects around the city, we can show our community and the world a better way. Will you join us?
A new command I give you: Love one another.
As I have loved you, so you must love one another.
[John 13.34-35 NIV]